You want to install a swimming pool in your backyard, but you can't seem to decide on a shape? We get it. There are virtually thousands of options when it comes to shapes and we understand how it can get quite overwhelming trying to settle only on one.
However, you can make it easier on yourself. Knowing a few basic things about your pool can help you out tremendously. Essentially, it all comes down to personal preference and how much room you're working with, with a few additional features to consider. With that in mind, let's take a look at what it is that you have to consider when choosing a swimming pool shape.
Placement, Size & Surroundings
Before you settle on a shape, you first have to decide where you want to place it and how much room you're working with. It's one thing to want an Olympic-sized pool, but if you don't have enough room for it – it simply won't work. Before you even start working out the shape – consider these things first.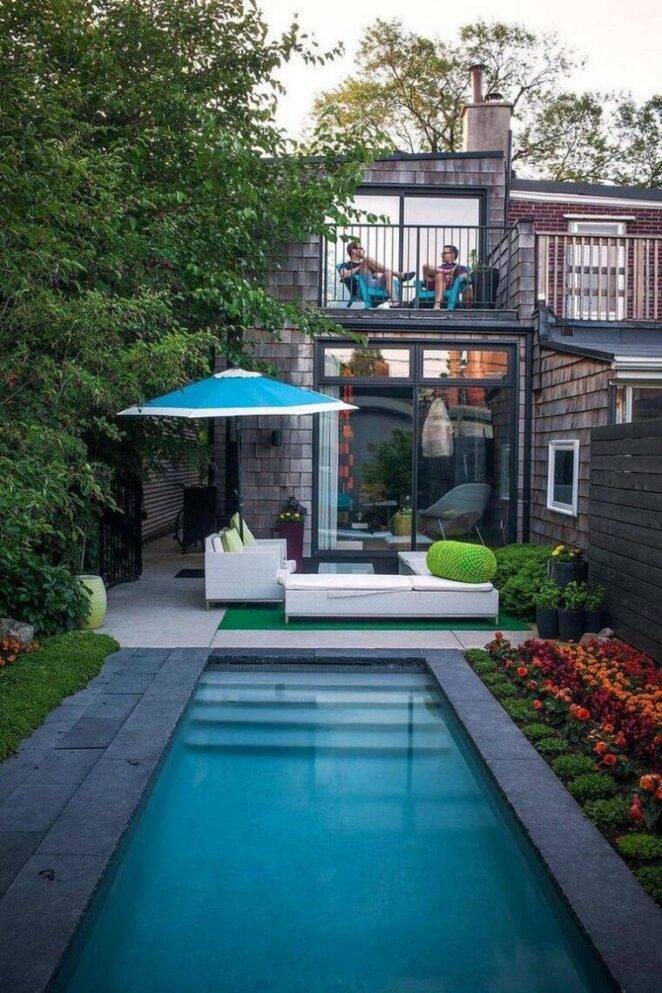 1. Size & Yard Space
First up, you'll have to decide how big of a pool you want and how will that fit into your backyard. It's best to think in reverse – take a look at your backyard, picture where you want it to be and measure the space. That's the easiest way to find out how much room you're working with and how big can it actually be. This will also help you make the most out of the space you're working with.
2. Decking Or No Decking
Another quite important thing to consider is the surrounding area. Do you want a lounge area around it? Do you want decking? Would you like a few lounge chairs, maybe a bar or a barbeque? All of this will dictate the shape of the pool, as you'll have to factor in the surroundings, as well. This will also affect the size – don't forget about that.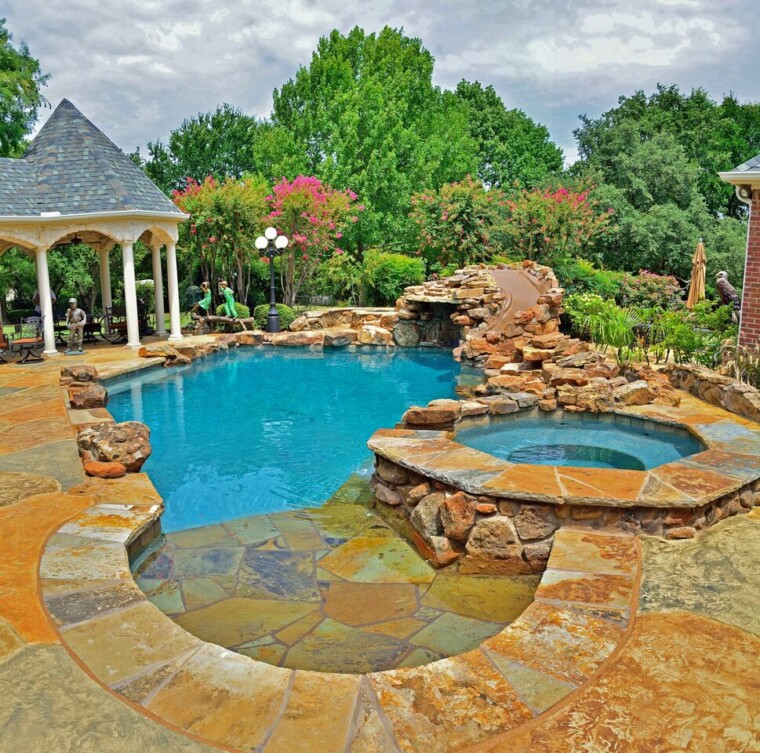 3. Landscaping
Do you want any of the existing landscaping to stay or not? Do you want to add some new landscaping? Do you have a particular style in mind? All of these questions should be answered before you settle on the shape, as it will affect the landscape surrounding the pool. Some shapes work really well with some kind of landscaping, but they don't really match with others.
4. Future Plans
Do you plan on adding some extra features to the pool or the surroundings now or in the future? That should also be one of the questions you want to ask yourself before you settle on a shape because if you might plan on adding some waterfalls or perhaps a waterslide for the kids – you might want to factor that in from the start.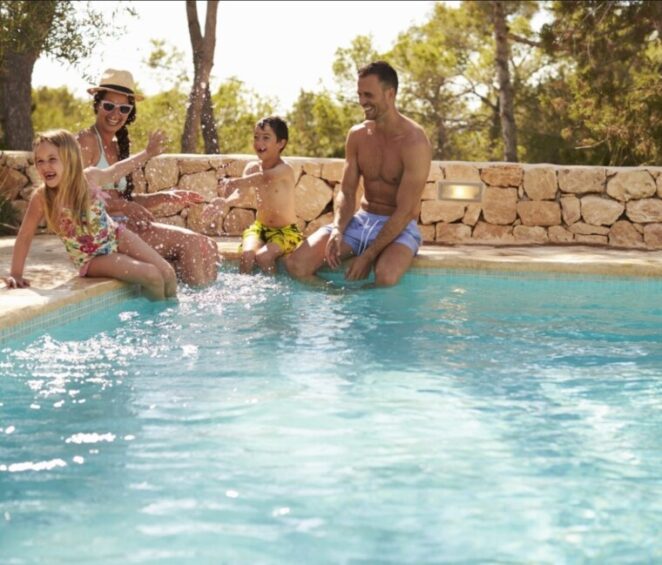 5. Yard Placement
Finally, consider where you want your pool to be. Do you want it in the middle or do you want it off to the side? Maybe you want it surrounding your house? Also, keep in mind the position of the Sun during the day. Maybe your house will create a shade during some hours of the day, so keep that in mind as well.
Who & How Will Use The Pool
Now, let's talk about what you want from your pool. Do you want one to swim and exercise in or do you want it for social gatherings and parties?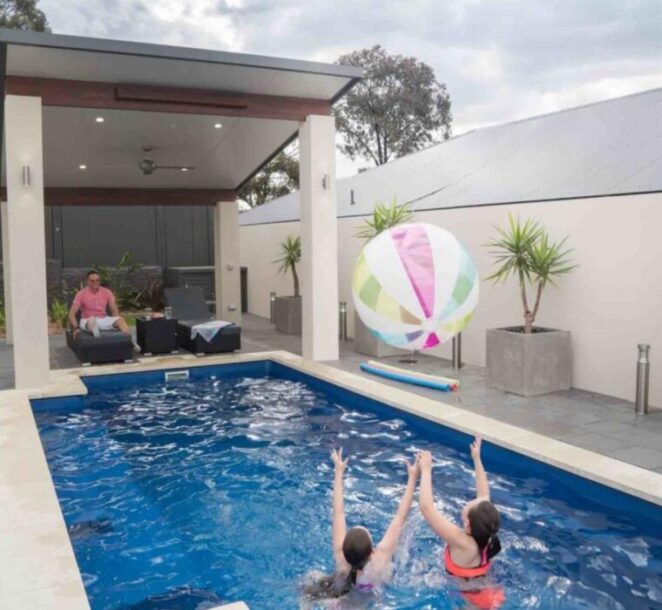 6. Users
Who's going to and how many people are going to be using your pool on a regular basis should factor in before you make a decision regarding the shape, especially if there are kids involved.
7. Activities
How do you want to use your pool? Are you the one for a morning swim and exercise or do you want one that you can cannon-ball in during one of the parties you throw for you and your friends? Do you plan on diving or perhaps playing some water games in it? You see, according to compassnewcastle.com.au, if you prefer swimming lengths, you should probably choose a classic shape – the one that would leave you with more room to swim back and forth.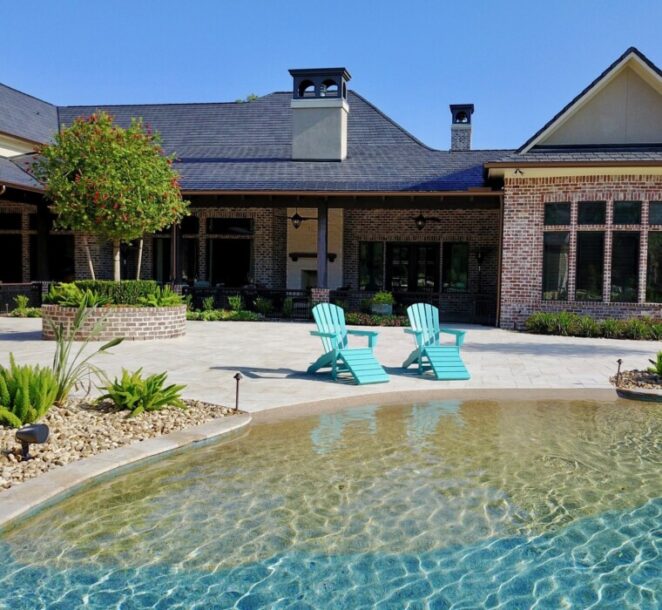 Style, Type & Features
Now, the shape is a big part of how the pool will look and if you don't want it to stand out like a sore thumb – you'll have to keep a few additional things in mind.
8. Style
What's the overall style and vibe you're going for? Are you more of an elegant kind of person? Do you want your backyard to feel like a tropical oasis or perhaps a Zen garden? All of these will greatly affect your decision and you should really pay special attention to this. Keep in mind, your backyard isn't the only thing you should consider. The architectural style of your house plays a major role, as well.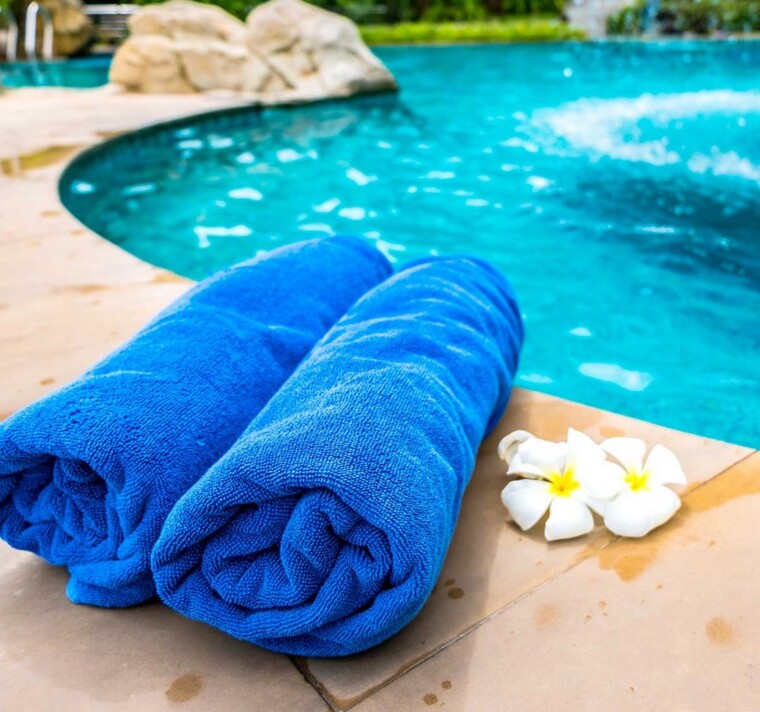 9. Depth
How deep do you want it to be? Do you want it uniform in-depth or do you want one end to be kid-accessible and the other to be deep enough for you to dive in? Knowing this will help you out tremendously when deciding on a shape, mostly because it will limit your possibilities if you have some special preferences regarding the depth.
10. Extra Features
Are you planning on having some accessories and extra features built-in or beside your pool? Do you want a jacuzzi or a hot tub as a part of the pool? Do you want to add a diving board or perhaps a water slide? All of these things require additional room and some of them simply work better with some shapes – so keep this in mind as well.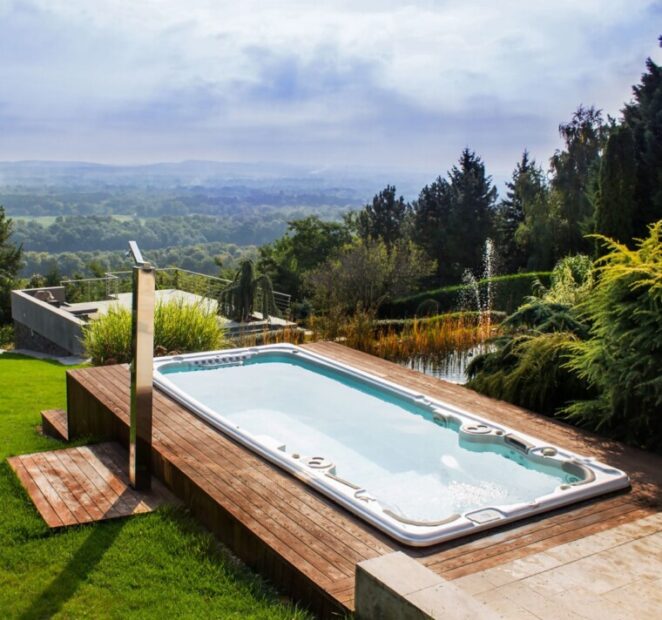 11. Type
Finally, there's the final thing you have to decide – what type of pool do you want? Do you want a fiberglass one or do you want a concrete one? At first glance, this might not seem all that important, however, if you want some extravagant shape or an unusually large pool – fibreglass is not an option at that point. So, consider that as well.
There you have it. Those were the 11 things you should consider before deciding on the shape of the pool for your backyard. Hopefully, you've found these useful and you'll be able to make the decision more easily.