It is genuinely hard to think of anything better than to seize the day and spend your free time having a pool party with friends and family with nothing but positive thoughts on your mind. For your dreams to become a reality, are required to have a family both, and while you cannot really pick family members and shape them as you wish, you can use a similar approach to your future favorite place in the whole world. Jokes aside, but we have prepared a list of tips for choosing the right size for your family swimming pool for you to examine.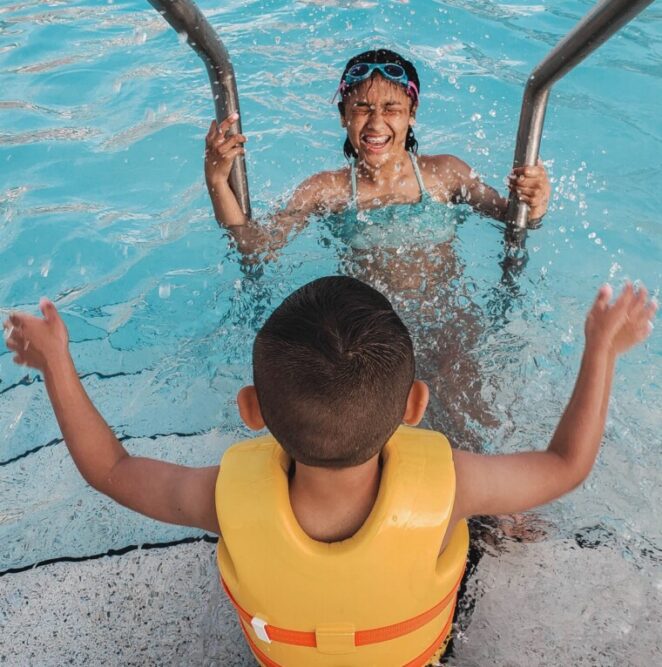 1. The Purpose
Although a vast majority reckons bigger is better, the truth is utterly different. What you should take into account is whether you want your new swimming pool to serve your family as a training ground or as a place for the young ones to spend their energy and hang around with their friends while you watch over them from a safe distance. Namely, if you want a pool where you can do laps you would want to choose a narrower variant than you would do if you would pick the shape according to children's needs. Also, you would want to make it longer than the standard size so you and your family could enjoy swimming for hours. On the other hand, if your family enjoys hosting pool parties, you would like to adapt the size and the shape to the number of guests you intend on hosting.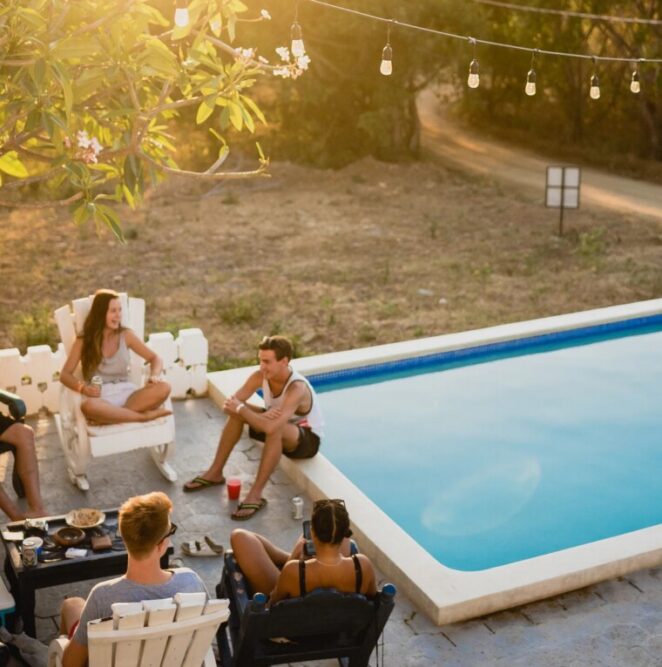 2. Family Size
Since your family will enjoy your new pool the most, what you should worry about is that it is spacy enough to make everybody using it feel as comfortable as possible. Even though it is questionable how much pool space is ideal for a single person, there are some measurements we have managed to acquire. Thus, you can either follow the template or consult it and adjust it to your unique wants and needs. If our family has more than 5 and less than 9 members, you should consider having a pool with a total surface of 70 square meters, so everyone can have enough space for themselves and still enjoy joint activities without making a crowd. If you have a family of five or less than you should consider having at least 50 square meters reserved for the pool, since having a smaller unit would be pointless. In a nutshell, simply reserve a surface of 10 meters for a single-family member, but do remember not to go under a specified limit, unless other factors affect your decision.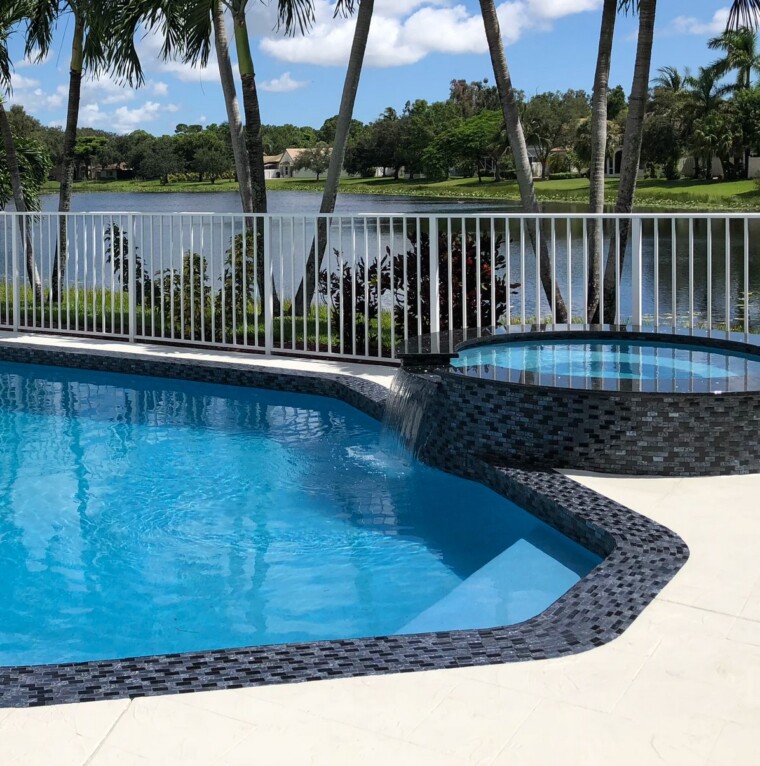 3. The Shape
There are numerous models and designs that certain families adore while others detest. As for the shape, you should aim to meet the needs of your family and general lifestyle. As similar to the purpose section, this segment implies you should examine what the particular design brings to the table. So, a rectangular shape would be an ideal solution for parents with children, while a kidney shape pool is more of a model for young couples. Surely, you need to take into account that families usually get bigger so you might want to make sure there is enough space for future generations or if that fails to meet your needs, consider that you might want to enjoy with your friends one day.
Another important piece of information you should pay attention to when the shape is in question is that particular shapes condition the usage of adequate materials. Namely, if you desire to purchase a fiberglass version you would probably have to settle the model from the brochure while opting for a concrete pool leaves you with more liberty to manipulate the volume and the configuration. Even though it might seem the concrete ones are a better solution, we should emphasize they cost more both to be built and maintained.
For more details visit donehuesleisure.com.au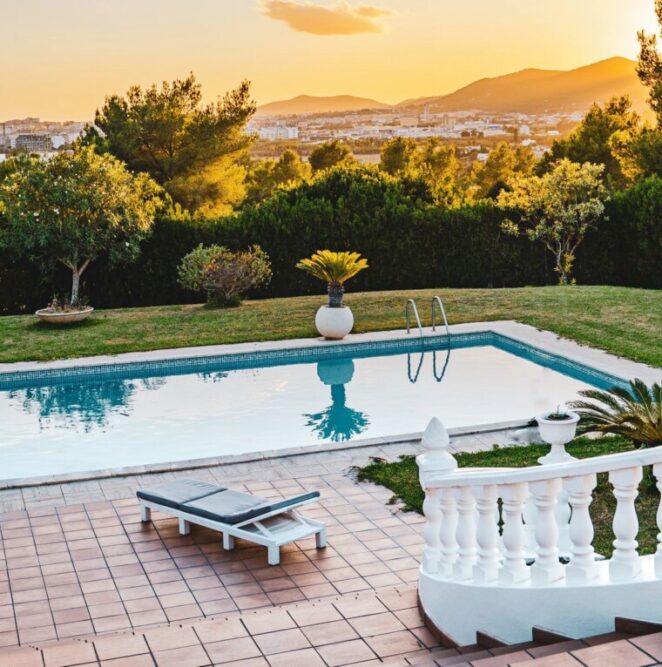 4. Space
Although you might be willing to spend a fortune on an out-of-this-world swimming pool for your family, you should bear in mind that you will probably be conditioned by the available space at the property you wish to build the structure on. Namely, if there is some free space at a remote corner of the yard does not mean that that place is ideal for positioning. Numerous factors such as terrain, sun exposure, position, and others affect where you should place a swimming pool, so you should consider consulting professional services before making any premature conclusion that could disappoint you later.
5. Depth of the Pool
Although you might enjoy diving from a platform, that does not mean you have to sacrifice your pleasure because you have children who have not yet learned how to swim. Namely, determining the adequate depth of construction is of utter importance as much for security reasons as it is crucial for the functionality. Hardly any families would be satisfied with a shallow pool, yet again, sometimes should put the safety of the toddlers before the desires of the grown-ups. Namely, ways to satisfy the desires of passionate divers and still make sure all safety measures are met do exist. Thus, if you opt for a concrete pool, you can easily manipulate the size and shape so you can adjust the depth level as you wish. You can even decide to implement a gradual depth increase so you do not have to worry about reconstructing in the future. When fiberglass models are in question, although you might not influence the shape and the size, you can still choose a satisfactory model from the list of possible solutions provided by the supplier.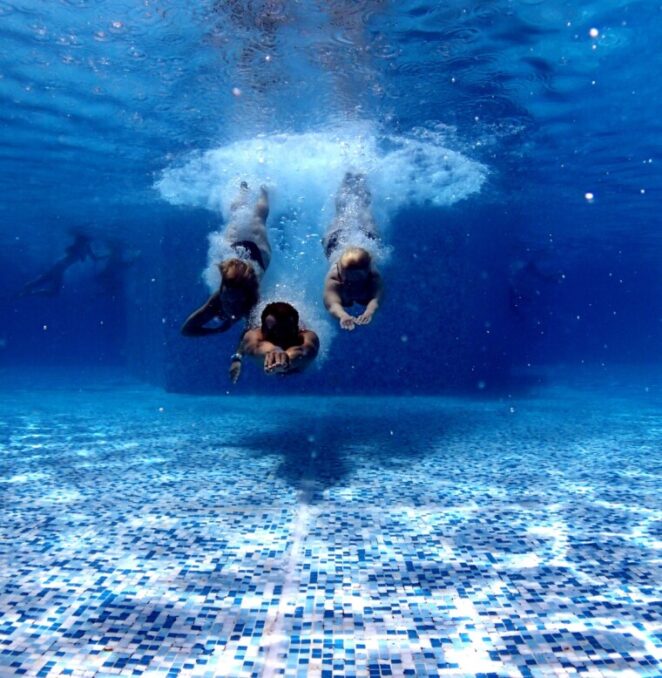 We certainly hope that the aforementioned pieces of information shall make your decision at least a bit easier than it was at the beginning of the article. Surely, you have additional data to think about when selecting the ideal solution. One way or another, one thing remains unchanged, and that is that you will enjoy your new swimming pool no matter how wide or narrow it might get.