How times have changed shows the fact that until 7 years ago we couldn't wait for someone to call us on the phone so that we could proudly present our new ringtone. It represented our character in society, whether you were cool or not.
Today, hardly anyone cares how your phone rings. It is even preferable that the sound is not heard at all, because in the opposite direction you can expect people's eyes on you. And everyone avoids that. Turn off the sound or leave your phone on vibrate if you leave the comfort of your home to avoid these judgmental stares.
But still, if these things are not important to you and you like to have fun searching for the perfect ringtone for you, welcome to the club! In order to provide yourself with cool tunes, you have to learn how to use your phone.
If you have an iPhone, the settings on this phone can be a little more complicated than on Android, but we are here to clarify all your doubts.
So, let's start!
Why is my iPhone ringtone so loud and how can I fix it?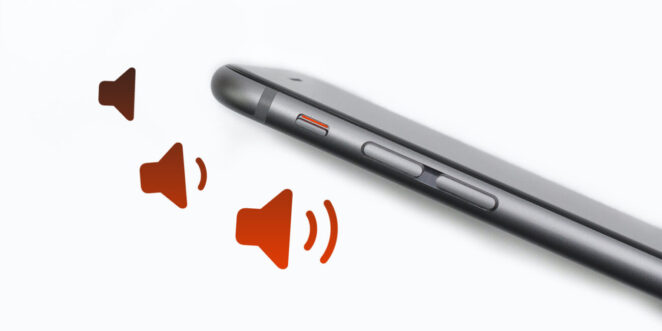 First we need to make a small disclaimer. The iPhone can be loud when it comes to its speaker. It may not suit you because of the speaker volume. But there is a way to fix it, and here's how.
The first and easiest step when you want to turn down the sound is to turn it off completely or put it on vibrate. There is a button on the left side of your phone. When you move that button, you will see an orange color and that way you will know that you have switched your phone to silent mode.
If you don't want to turn off the sound completely, it's enough to go into the settings. When you enter the settings, find the icon called Sounds where you can adjust the volume to suit you. It's up to you whether you want to reduce or increase it.
But also, iPhone speakers are generally very loud. For example, iPhone 13 was measured to reach 104.7 dBA, which is astonishingly loud. So, just turn it down a bit.
Are iPhone speakers generally loud?
Oh, absolutely. As we've previously said, iPhone 13 peaked at 104.7 dBA, which is a whole decibel over the previous generation. But, to be fair, that's not where it's always at. It's usually maximum loudness when listening to music, ringing or watching a video is around 80 dBA.
To put that into perspective, a leaf blower operates at around 80-85 dBA on average, so yeah – it's loud.
How to change your ringtone on an iPhone?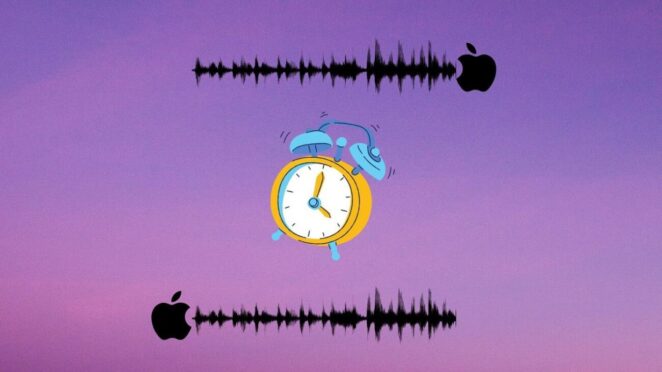 This procedure is actually too easy. Although it was quite complicated until recently, now with new software updates it only takes a few clicks to do this.
The procedure is the same as with reduced volume. You need to go to Settings, then Sounds and then click on Ringtone and choose the sound you like. But if you want personalized tunes then the procedure is a bit different and more complicated.
So here's how to do it step by step:
Step 1
You must first install iTunes on your computer. If you don't have it, you can download it from the official website.
Step 2
Then connect your iPhone to the computer using a USB cable.
Step 3
After your device is connected, open iTunes and select your device. Then go to the "Tones" section and check if the "Sync tones" box is ticked.
Step 4
Now all you have to do is drag and drop the ringtones you want from your computer into the
Step 4.1.
In order to "drag and drop" you need to change the format and shorten your new melody to 40 seconds.
Step 5
Do not forget that in the process you have to set the format of your melody to M4R for which there are applications that you have to download.
If all of this is causing you a headache and you can't be bothered with it – here's a pro tip. Sell your iPhone, buy an Android, and download any ringtone off of ZoneRingtones.com and enjoy yourself.
Why Should You Want A Custom Ringtone?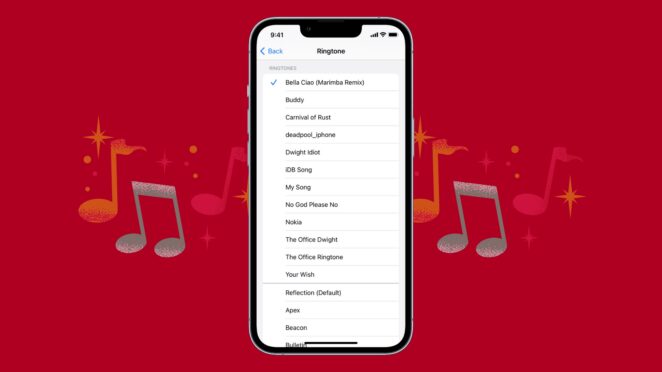 Given that we have now established that it is very complicated to personalize a ringtone, especially on an iPhone, you must be wondering why you would go through that suffering in the first place. It's true that you can have a standard ringtone like on any iPhone and so you probably won't catch people's eyes.
But why would you do that to yourself? With so many interesting melodies with which you can stand out in the crowd, why not personalize your phone?
And look at it on the bright side. The next time your annoying boss calls you, before you have to answer, you will listen to your favorite song, for example, and you will most likely calm down. So isn't that great?
What should I do if my iPhone is too quiet?
The latest iPhones have a setting that automatically lowers the volume of your ringtone if it detects that you are looking at your phone. All thanks to Attention Aware features. It's the same with the alarm clock, as soon as you pick up the phone to turn it off the sound goes down.
If you don't like this handy tool, you can turn it off. In Settings, you will find Accessibility, after which you will click on Face ID & Attention. Then you will disable Attention-Aware Features. And that's the whole procedure for you.
Also pay attention to the cleanliness of your speakers. In order for them to be loud enough, you need to check from time to time whether dust or dirt has gotten into them. You can clean them with a dry soft brush.
Conclusion
There you go. Now you know why iPhones are so loud, why that is, how to solve it, and a couple of other things including a tutorial on how to change your ringtone if you get bored with the old one.
We hope you enjoyed this article and that it was of use to you. If you have any questions or suggestions, please leave us a message in the comment section below.