The Premier League season started earlier than usual because of the World Cup in Qatar that is waiting for us at the end of this year. We were all excited to see some of the amazing names that came to this competition in the previous transfer window. There are many interesting names that will or already have confirmed their quality in the most powerful football league in the world (according to many).
While it is still early to give any predictions, we have analyzed the odds on bet365 and other online bookies. However, we won't talk about the potential winner of the title here. It is obvious that Manchester City has the biggest chance to repeat the previous season (or seasons). In this article, we will talk about who has the biggest chance to get the golden boot award.
Certain details can definitely be predicted based on the first couple of rounds that ended. While most people expected Mo Salah will start the season better after signing a new contract, something like that didn't happen. However, there is enough time for things to change. There are some other names that currently have more chances to get that individual title.
Let's analyze the list below together!
Biggest Favorite: Erling Haaland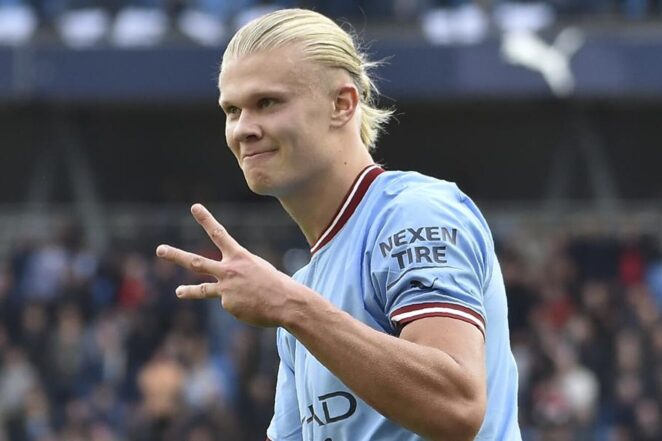 Before the season started, most people agreed that Erling Haaland will be one of the best scorers of the Premier League 2023/23. It turned out that most of those people were right. However, we doubt that anyone expected this goal machine will manage to score that many goals in only a couple of rounds.
While we are writing this article, Haaland has "only" scored 14 goals which currently puts him in the first place. If he continues to score goals this way, then there is no doubt he will end up as a top scorer in the league. We will give ourselves the right to say another thing – we believe that he may even break the record set up by Shearer many years ago.
We can't neglect he is not the only one responsible for these results. He truly is surrounded by players such as De Bruyne and Foden that know how to collect many assistants during one season. But, Manchester City had amazing strikers in the past as well, and neither of them managed to start this season this good.
Harry Kane
If you were following the transfer news and rumours last season, then you know that Kane could easily end up in Manchester City. However, for some reason, he decided to stay in Tottenham and continue with the good games that he provided before. Currently, he is second on the list of top scorers with 7 goals (and 1 assist). It seems that the predictions before the season were correct. He has the chance to get the golden boot as well. But, the competition is tough and we will see whether he will continue in the same way.
Mo Salah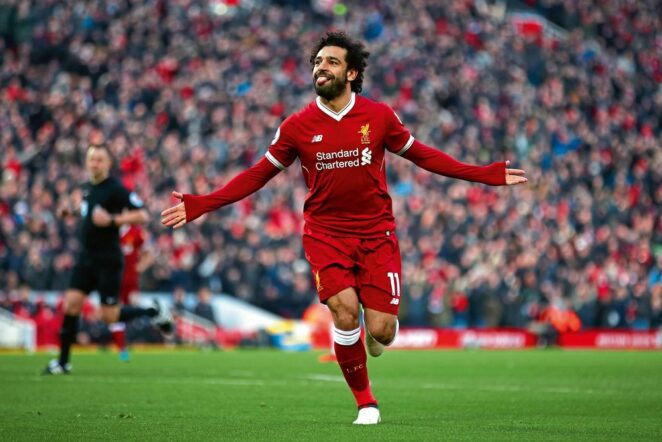 We do know that most of you will disagree that Mo Salah is in third place for reaching the Golden boot. However, we do believe Liverpool will continue to play in the same manner as the previous year. They may not be dominant as the previous season, but we are pretty sure they won't end up near the middle of the table. Mo Salah knows how to score hat-tricks. We are pretty sure he can boost his statistics in 3 or 4 matches. Jurgen Klopp certainly is one of the managers that know how to motivate the players. We will soon see whether our predictions are right or not.
Gabriel Jesus
We haven't seen Arsenal in first place on the Premier League table for a very long period. It seems that they have managed to bring players that are suitable for Arteta's tactics and attacking type of football. Jesus started the season pretty well with 5 goals and 3 assistants in only 8 rounds. If Arsenal continues to play this way, then we are sure his statistics are going to be much better.
Aleksandar Mitrovic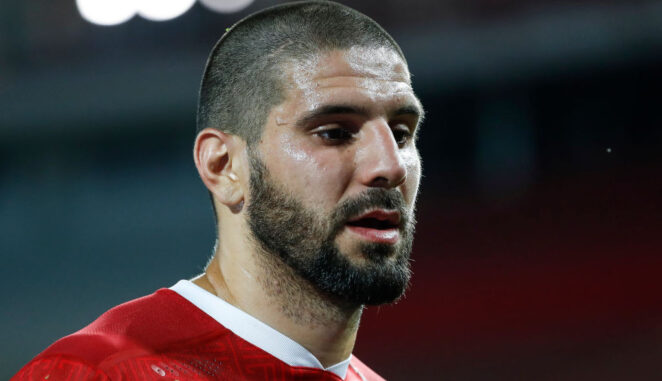 Mitro's on fire and many defences really were terrified in the first 8 rounds of the premier league season. In our opinion, he is the most underestimate striker in the entire world! It is still unclear why he decided to stay in Fulham that long, but it seems that he enjoys his time in this club.
Many people were sceptical before the season started. They believed he is not good enough for the Premier League and that he is only capable of scoring goals in the Championship. But, with 6 goals in 8 rounds, he managed to reach third place on the top scorer's list. Indeed, Mitro does not have the support as other players on this list have. We are pretty sure he would be even better in some other club. But, if miracles happen, and they definitely do in sports, then we are sure that Mitro has the chance to score the Golden Boot.
Raheem Sterling
No one really expected that Sterling will leave Manchester City and move to Chelsea. However, changing the club was actually good for him because he is always in the starting eleven now. That was not the case in Manchester City. Anyway, his seasons didn't start as good as he would want to. But, he is an amazing player, and we are sure he will score many goals this season. Currently, he scored only 3 of them, but that doesn't mean his chances of winning the Golden boot are too small.
Bonus: Some Small Surprises
It is worth mentioning that there are some surprises at the beginning of the Premier League. For example, everyone expected Son to score more goals. He had an amazing last season, but he still hasn't managed to boost his form. On the other hand, the top scorer of Leicester is Maddison. Many people believed Vardy will be at the top of that list. Speaking of surprises, we have to highlight that everyone expected more from Cristiano Ronaldo. But, I think we got used to his amazing games too much. He is 37, and we can't neglect he had some serious life problems in the previous period. If he rebuilds his mental strength, we are sure he will remind the world why he is one of the best football players in the history of this sport.