The football world has been shaken to its core after Lionel Messi's 21-year association with Barcelona came to an end as he joined Paris Saint-Germain on a free transfer, signing a two-year contract with the Ligue 1 club.
Messi, 34, was expected to remain with Barcelona after agreeing terms on a new deal that would see his previous contract of close to £1 million a week slashed in half until La Liga rules prevented it from happening.
Now the Argentine, who won the Copa America with his country over the summer, will play for the second club of his professional career. In doing so he will form one the most formidable trio in world football alongside Neymar and Kylian Mbappe, while he also joins Sergio Ramos, Gianluigi Donnarumma, Gini Wijnaldum and Achraf Hakimi in signing this summer.
PSG will now be expected by many to win the Champions League this season and have been placed as the early favourites with the bookies. If you are interested in placing any PSG or Messi wagers on the season then be sure to check out Max Free Bets. They feature the best bet sign up offers in the industry from the UK's best betting sites, online bookmakers and betting apps.
Messi has long been the highest-paid player in football and that will unsurprisingly continue whilst he is at PSG. It has been reported by multiple sources that he will earn an eye-watering £25m per year AFTER tax, as well as a £25m signing bonus. As such, he will earn £75m as part of this two-year contract – and that is without his option of a third year.
Broken down, this contract will see Messi earn around £481,000 a week, or £68,682 a day or £2,862 per hour or £47.69 per minute or £0.80 per second.
Despite the emotion surrounding his exit and a tearful farewell press conference, Messi has been well compensated with his new wage package. He clearly had his heart set on staying at the Nou Camp, saying: "I did everything possible and the club, Laporta, couldn't do it because of La Liga.
"I've heard things said about me, that I didn't want to continue, but in my life, we did everything we could because I wanted to stay.
"Last year, I didn't want to stay and I said it; this year, I wanted to stay and we couldn't. I'm not ready for this. And honesty, with all the nonsense with the burofax, I was convinced of what I wanted to say.
"We thought we would be staying in Barcelona. The time we have had here has been amazing."
He added: "This year, my family and I were convinced we were going to stay at home, that's what we all wanted more than anything.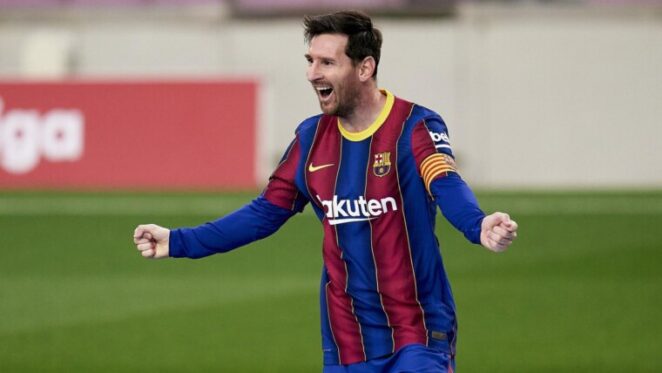 "We'd always made this our own, we were at home. We thought we would be staying here in Barcelona. But today, we have to say goodbye to all of this."
Now, he will have his sights set on winning the fourth Champions League trophy of his career and the first he has got his hands on since 2015 – a team that featured his PSG teammate Neymar.
Messi recently finished second in Forbes' top 10 list for the highest-paid athletes for the year of 2023 after earning a total of $130m across both off-field and on-field earnings. His on-field earnings of $97m was the largest of any football player, as he made up the rest of his fortune with $33m in off-field earnings.
Cristiano Ronaldo proved to be more valuable off the field with $50m made, though he was $27m short of Messi's professional salary. Only UFC star Conor McGregor was able to boast a larger return of yearly earnings, mostly due to the success of his Proper Twelve whiskey ventures.
After McGregor, Messi and Ronaldo, the top 10 was rounded off by Dak Prescott, LeBron James, Neymar, Roger Federer, Lewis Hamilton, Tom Brady and Kevin Durant. There will be questions surrounding how PSG can afford to have two of the top 6 highest-paid athletes in the world on their team under the rules of FFP, but it will certainly be exciting to watch as a neutral.
Add to that the fact that they have also signed Gianluigi Donnarumma, Sergio Ramos, Achraf Hakimi and Georginio Wijnaldum this window and they are left with an extremely hefty wage bill.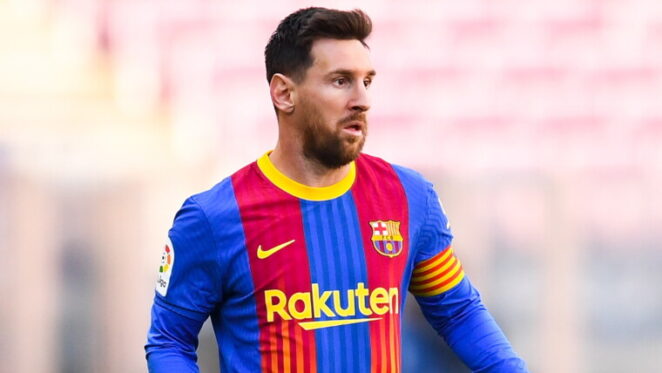 According to Capology, PSG now has a weekly payroll of €7,373,462 and an annual payroll of €383,420,000 for the first team playing squad. Their top five earners are made up of three of their new signings with Messi, Neymar, Kylian Mbappe, Ramos, and Donnarumma being in the club's top five.
A tremendous team on paper no doubt, it will now be down to manager Mauricio Pochettino to find the formula and system that best suits his talented group of players. Pochettino went from working under a regime at Tottenham where hefty investment was rarely forthcoming, but now has an embarrassment of riches at his disposal.
None of his front trio in Messi, Neymar, or Mbappe are known for their work off the ball and perhaps his biggest challenge will be developing a system that compensates for their lack of work rate without leaving themselves exposed in other areas.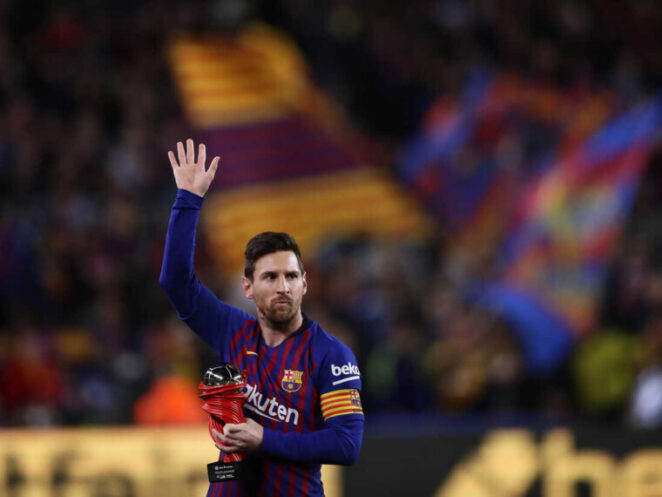 PSG released replica 'Messi 30 shirts' after the announcement became official and unsurprisingly they sold like hot cakes. They sold a total of 150,000 shirts inside the first seven minutes of release, earning the club over €20m in the process, before completely selling out in half an hour.
PSG's gain is certainly Barcelona's loss, with his departure from the club potentially costing them up to €137 million in brand value. That is the estimation of Brand Finance, who believe they will lose €77 million in business revenue, €17 million on match days and €43 million in t-shirt and merchandise sales.
"Messi is synonymous with the Barcelona brand and has been the club's talisman since bursting onto the scene 15 years ago," Hugo Hensley, Head of Sports Services at Brand Finance, said.
"His presence at the club has no doubt allowed it to attract additional fans, better players, managers, commercial deals, and win silverware. His departure can cost the club as much and result in a painful brand value decrease."