If there's one thing we can say without hesitation about ageing American metal bands, it's that they always find a way to keep going. Guns n' Roses and KISS should both have hung it up years ago, but they're still touring and, in the case of Guns n' Roses, at least, still making new music. They're far from the only act that's true of. The members of Motley Crue haven't always been as active as they have been these past few years, but they're back with a vengeance. Most recently, they've announced an enormous retrospective box set covering the glory days of the band's long career in music.
A very big box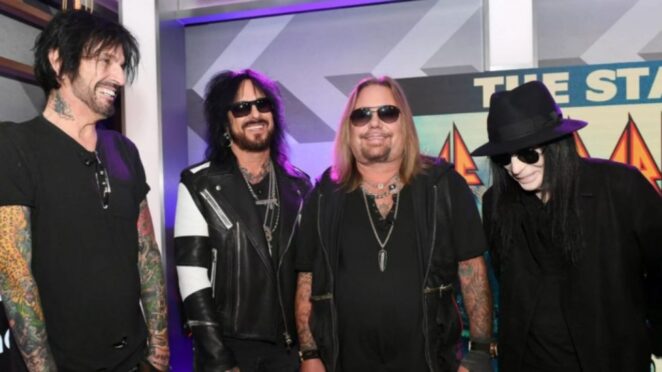 The box set has a straight-to-the-point title which explains everything you can expect to find on it. It's called "Crucial Crue: The Studio Albums 1981-1989." If you're a Motley Crue fan and you think you've seen such a collection before, you're right. The band's first five albums have been released as a special box set before – and it happened very recently. To mark the fortieth anniversary of the release of their first album in 1981, the band pushed out the albums as a special cassette box set in 2023. A cynic would say this is a naked attempt to cash in a second time with a similar trick. We're not cynics, though, so we feel compelled to point out the differences.
Firstly, the cassette box set was a limited edition for Record Store Day last year and is no longer available. Secondly, the cassette box was exactly what it sounds like – a cassette box. It wasn't available in CD or vinyl format, which it is this time. However, as a concession to the critics, the box set feels a little vanilla. There's nothing to the box set other than the tracks themselves.
That seems strange to say about a collection that contains fifty-one classic Motley Crue songs, but we can't help but compare and contrast this box set with the "Use Your Illusion" box set that Guns N Roses has recently released. That collection also includes videos, recordings of concerts, unreleased tracks and plenty of other additional content. The Motley Crue box set is nothing other than the five albums, presented as they were originally recorded without any remastering or new additions.
Because of the above, it's hard to imagine who the target audience is. It's highly likely that everybody who wants to own the first five Motley Crue albums already owns the first five Motley Crue albums, and those who already own them have no reason to buy the collection when there's nothing new in it. In any event, if you've been missing a Motley Crue album or five from your collection and you want to plug that hole, you can buy the set when it comes out in February 2023. It's expected to cost around £150 on vinyl, but the CD version comes with a more reasonable price tag of around £40.
Entering casino land
The box set isn't the only "new release" that Motley Crue has lined up for the near future, but their other new release isn't an album, a single, or anything else you could buy a physical copy of. It will, however, feature plenty of the music that you'll find in the box set. It's the official Motley Crue casino game, which will be released to casino websites on December 22nd 2023. Sister-Site.co.uk, which is a leading casino comparison website, indicates that slots with musical connections tend to perform well with casino fans, so this could be another lucrative tie-in for the band.
In releasing a casino game, Motley Crue is following in the footsteps of Guns n' Roses, just as they're following in the footsteps of Axl Rose's band by releasing an enormous box set. We're not sure that Motley Crue would thank us for pointing that coincidence out, but it's true.
The casino game will be made by Play'n Go, which is a company with an excellent reputation among players. The same company designed the "Book of Dead" slot, which has been a huge success at every casino site that offers it since its release in 2014. Further details on the slots game are thin on the ground ahead of its official release, but we know that it will be entitled "Motley Crue," and based on the provider's usual habits, it will probably be a volatile slot full of bonus features and quirks. We've seen some previews of the graphics, and they look great.
Still courting controversy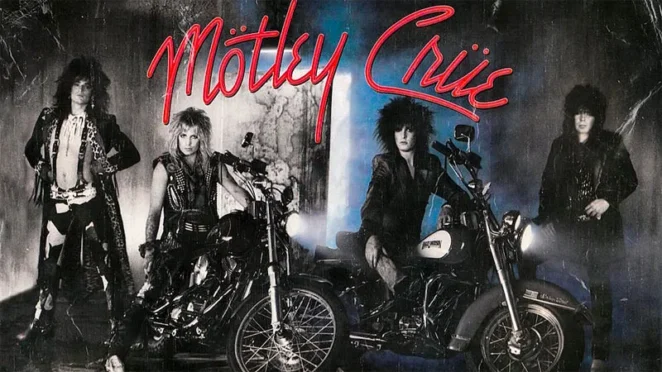 It wouldn't be a real Motley Crue album launch if there weren't a little controversy around it, and there's always been one member of Motley Crue who's more capable of courting controversy than the rest of them put together. For the avoidance of doubt, we're talking about Nikki Sixx. He knows his way around a soundbite, and with an album to sell and a casino game to get people interested in, he's found his way into the press yet again.
If you're going to come out swinging at a music star to get your name in the papers, there's no bigger target than Taylor Swift. Sixx scored himself and his band plenty of column inches when he branded Swift a "whiner" in an interview he gave to the NME on November 22nd.
Sixx criticised the singer for complaining that Ticketmaster had mishandled sales for her forthcoming tour, and in doing so, he implied that she'd deliberately stirred up the Ticketmaster issues as an avant-garde form of marketing. He repeated a similar line on Twitter later the same day and incurred the wrath of Swift's legions of fans – which, we suspect, is exactly what he was hoping to happen.
If Sixx is sincere in his belief that Taylor Swift faked a Ticketmaster issue to court publicity for her tour, only for him to then use that same controversy to court publicity for his album release, he's a marketing genius.
New music from Motley Crue is too much to hope for. They recorded and released three tracks to support their Netflix documentary in 2019, but that appears to have been the final twitch from the corpse as far as anything new is concerned. Vince Neil said earlier this year that Motley Crue is "strictly a touring band" from now on, and the retirement of Mick Mars on health grounds earlier this year means the original lineup is now finished. They might not have much of a future, but thanks to the box set and the casino game, you can still buy into Motley Crue's past.