The music business was always perceived as one of the most innovative ones out there. Not only that but all the talented people who are interested in becoming musicians are always welcomed to present the people with their music and see whether is it possible to attract a needed fan base for them to become relevant in the industry.
There are countless stories about artists who started sharing their works on streaming services like YouTube, for them to become widely popular all over the globe. The best example we can think about now is Justin Bieber. He started small, and in a couple of years, he managed to become one of the most popular artists out there.
But the industry doesn't revolve just around people who are performers. There are a lot of people who are in the shadows, who are doing, let's say, much of the heavy lifting. Among all of these, you will see that music producers hold a primary spot. Today, we want to discuss what are crucial things for someone to know if, he or she, strives to become a music producer.
Without further ado, let's being.
Use Streaming Services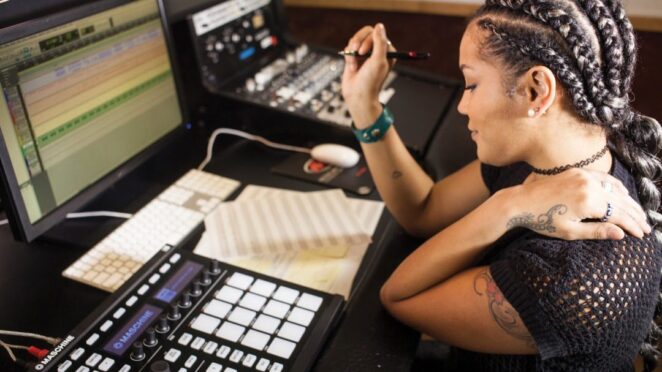 The example we've provided you earlier shows a clear example of a musician who started small by sharing his music through streaming services. Therefore, you can see that this is the first major step after you have found the genre of music you want to focus on and after you become competent at producing this sort of music.
The world of the internet has made it possible for everyone to show their talent to the fullest possible capacities. Therefore, nobody should be surprised why this is something artists should pay attention to. Think about it, there are millions of people your music can reach, which makes establishing a fan base significantly easier than it was the case a couple of decades ago.
Thankfully, there are numerous streaming platforms you can choose from in this day and age. Sure, not all of them are equally popular, and they do not have the same number of users. That's why we would urge you to choose the right ones wisely. Remember, those who are less popular can do much more for you than those other ones.
Sell Your Music Online
After the word of your work has spread enough, then you can start selling some of it online. Those who are experienced enough in this industry, know that selling your music like this can be quite an important source of income. That way, you do not need to rely only on doing music for artists that order some beats from you.
Naturally, it needs to be said that this option is not possible in every genre. For instance, it is not possible for heavy metal. When you think about it, it makes perfect sense. The bands usually make their music and they do not rely on anyone outside the crew to provide them with these services.
At the same time, genres like hip hop, dubstep, drum and bass, and trip-hop are perfect for creating an additional income. When it comes to the prices of the beats, it depends on a wide array of different things. However, the most significant out of all of them is reputation. You cannot expect to earn hundreds and thousands of dollars if you just started making your name in the industry.
Utilize Patreon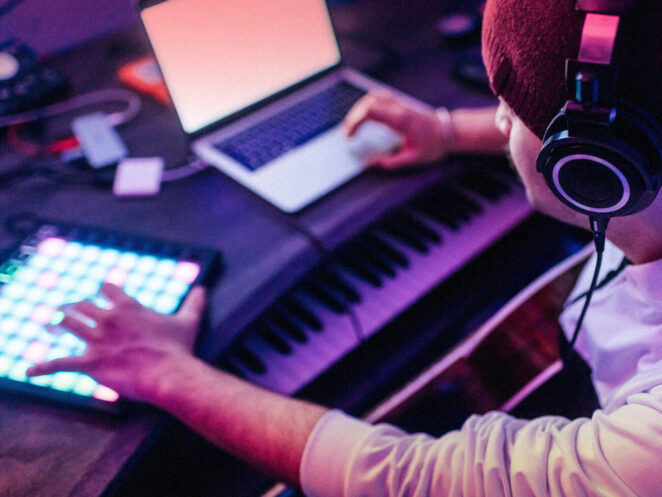 Every established musician has a lot of fans. But there's always that core group that would like to learn something more than the products you have released for the general public. There's no reason why you shouldn't both take advantage of this situation and provide them with this exact opportunity. We are talking about using Patreon.
That means that Patreon subscribers can get a peek into, let's say, more exclusive content you do not intend to share with all the people out there. Also, that doesn't necessarily mean that you should share only your music here. Instead, you can focus on things like tutorials, behind-the-scene videos, and, why not, some private video chats.
After all, you can think about some type of content that you haven't seen before and see whether your followers would be interested in checking it out exclusively. Remember to notify your followers about these updates before they happen. Thankfully, you can use social media platforms to do that.
Live Performances
For a lot of artists out there, performing live is the primary source of income. Sure, many people make the mistake be believing that all the artists are earning dozens of thousands of dollars this way, but this simply isn't the case. It takes a lot of years before someone can become a household name who can book a high number of concerts or live performances in a month.
Where does this leave music producers? Well, one of the biggest prejudices is that music producers cannot make money from live performances. Just think about it, these people are competent musicians, and they can play a wide array of different instruments. Therefore, it is possible to be a part of the band.
At the very least, you can learn how to become a DJ. Sure, you would need to start with some small steps. We are talking about performing in some local pubs and cafés before you can expect to become recognized enough to attend in front of thousands of people. Make sure you are a competent performer and arm yourself with patience.
Create Your Original Merchandise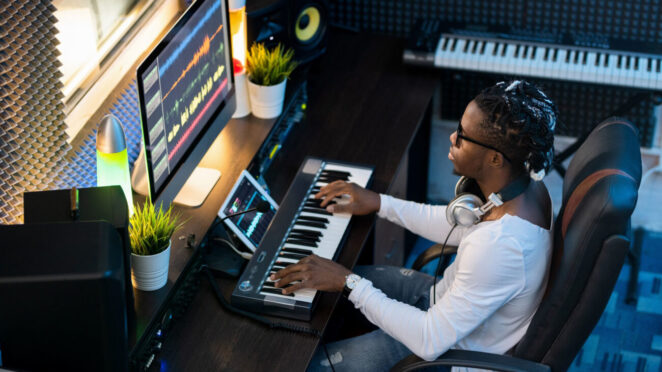 Another additional source of income for musicians is to sell merchandise. Not only that they can generate more income this way, but it is also a great tool to raise awareness about the brand you have created. Naturally, the brand we are talking about is your artistic pseudonym. As you can presume, this is something that requires a lot of planning before it can be successful.
The first thing is to know what sort of audience you have. When you have established that, creating the merchandise becomes significantly easier. It means that you shouldn't start creating all the sorts of merchandise out there. Instead, focus only on things that can guarantee you will turn in a significant profit.
When you know what sorts you should focus on, the next thing is to design them properly. Even though this is an exciting part of the process, that doesn't mean that it's going to be as straightforward as many people are thinking. Finally, pick the right websites where you can sell these products. If you are not satisfied with any of them, you can always create your own.
Sell the Samples
The next thing we want to talk about is selling the samples. With this aspect, there are countless options you can undertake. You can sell practically anything from loops to separate elements of the drum section, like kicks, hats, and snares. But this is not the only option you have. For instance, you can sell things like vocal samples, plugin presets, and MIDI packs.
Sure, every product out there needs to invest significant money into a wide array of different things to make it. That's why you should strive towards getting a high percentage of that investment back as soon as possible. For that reason, we believe that selling the samples is one of the most efficient ways to earn money.
It needs to be said that this possibility can be done only under one condition. You need to be able to create your samples. Mixing someone's work is a dangerous field since you can be charged with a copyright breach. We all know just how lucrative these lawsuits can be. So, stick to selling only samples whose originality you can guarantee.
Freelance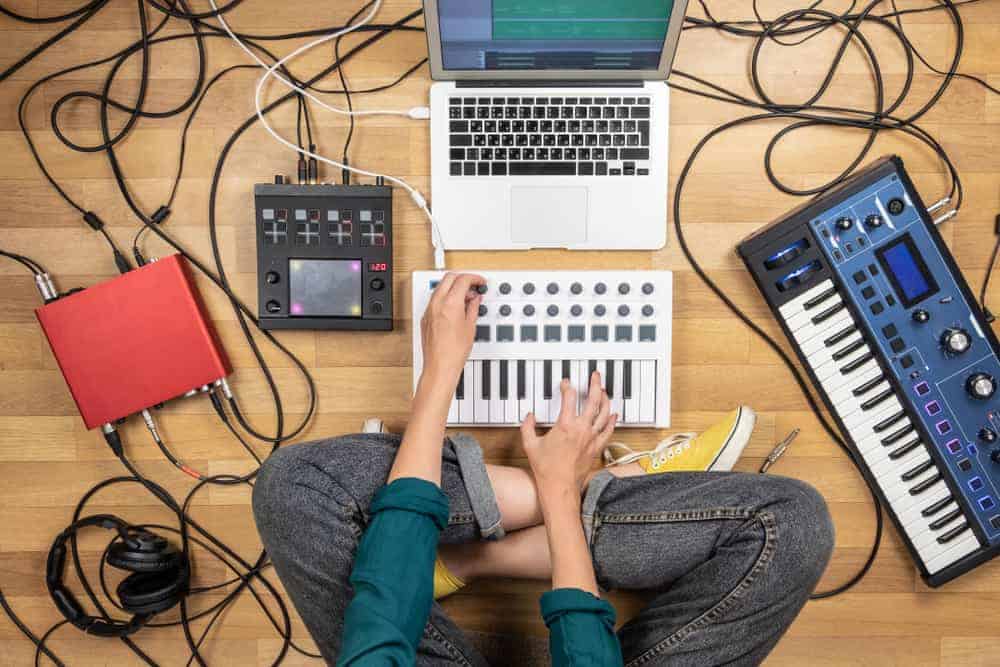 Last but not least, we want to shine a light on a possibility that has become significantly popular in the last couple of years. We're talking about freelancing. You can create music for anyone interested in that sort of service. Sure, be prepared to create music for things like short clips, movie trailers, movies, etc. There are practically no limits to the services you would be asked to provide this way.
When you think about that, this is a great opportunity for you to leave your comfort zone and see whether you are competent enough to work on other genres and different concepts. Besides, there are a lot of different clients who require this sort of service. Many producers are not aware of this option.
Sometimes, a freelance job can turn into a full-time one. A popular thing is to produce songs for video games. The investments video game development companies are investing in these are nothing short of exceptional, especially in this day and age. So, you can see that freelancing can be quite a great opportunity for you to expand your network of clients.
In Conclusion
As is the case with any industry out there, making a name for yourself as a music producer is not an easy task, especially due to the steep competition. Here, you can check out some tips on how to achieve that.