Rachel McAdams is a Canadian actress who has starred in different movies like Doctor Strange (2016), Eurovision Song Contest: The Story of Fire Saga (2020), Game Night, etc. She made her debut in the movie Hot Chick and rose to fame in the year 2004 after giving out outstanding performances in movies like The Notebook, Mean Girls, etc. She also starred in movies like Wedding Crashers and many others.
She appeared in the political thriller State of Play, and many other prominent movies. She has won Critics' Choice Movie Awards for Spotlight (2016), Screen Actors Guild Awards for Spotlight (2016), Independent Spirit Awards for Spotlight (2016), Santa Barbara International Film Festival Spotlight (2015), and more.
You must have seen the following movies by Rachel McAdams' on TV and Internet. Let's have a look at the most popular Rachel McAdams movies of all time:
The Vow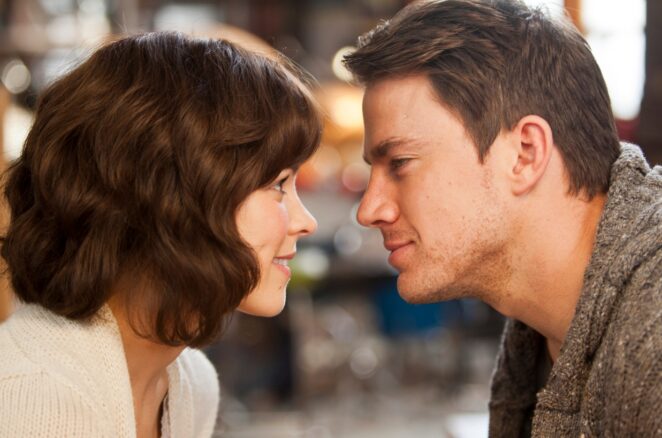 Cast: Channing Tatum, Rachel McAdams, Jessica Lange, Dillon Casey, Rachel Skarsten, Shannon Barnett, Joey Klein, Sam Neill, Jeananne Goossen, Joe Cobden, Tatiana Maslany, Sarah Carter, Jessica McNamee, Lucas Bryant, Wendy Crewson, Scott Speedman, Lindsay Ames, Kristina Pešić, Britt Irvin, and more.
The movie revolves around Paige Collins and her husband who came out of a movie theater and on their way home she unbuckles her seatbelt to kiss Leo. At that moment, their car gets hit by a truck, Paige gets out of the windshield, and both of them are rushed to the emergency room.
Leo talks about such moments and how they help us in finding who we are in a voice-over. Soon the doctors conclude that she is put into an induced coma but regains consciousness after some time with some memories lost for up to a few years.
Paige's wealthy parents met her after learning this and did not appreciate Leo taking their daughter and Paige does not understand why Leo never met her parents. After listening to a voicemail in which she sounded happy and romantic, she goes home with Leo with the hope to regain her memory. Leo struggles too much to help Paige remember everything about her life and marriage.
Finally, she remembers everything about why she left her parents and everything else about her relationship with Leo. The movie ends with Paige finding Leo at their regular meeting place called Cafe Mnemonic and suggesting that they should go to their backup Cuban restaurant. Leo suggests that they should try out a new place they have never been to before.
IMDb Rating: 6.8
About Time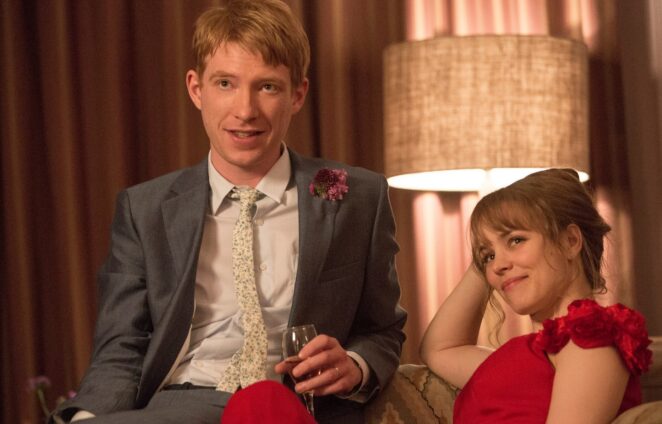 Cast: Harry Hadden-Paton, Richard Griffiths, Rachel McAdams, Bill Nighy, Vanessa Kirby, Domhnall Gleeson, Richard Cordery, Lydia Wilson, Margot Robbie, Will Merrick, Joshua McGuire, Lisa Eichhorn, Richard E. Grant, Lindsay Duncan, Tom Hollander, Tom Hughes, Jenny Rainsford, and others.
Tim Lake grew up in a house by the sea with his father named James, his mother named Mary, and his sister. When Tim reaches the age of 21, he learns that the men in his family can travel back in time and relive the moments in the past. His father discouraged him from using this ability for money or fame but Tim used it to improve his love life.
The following summer, Katherine's friend Charlotte visits them and Tim decides to wait and then tell her how he feels. She tells him that she would have told her earlier and advises him to wait until her last day. With a broken heart, Tim realized that she is uninterested in him. The movie ends with a lot of revelations that compel Tim to not use his time-traveling abilities again.
IMDb Rating: 7.8
Conclusion
In the end, one can say that Rachel McAdams is one of the best actresses in American Cinema. She is an environmentalist and runs an eco-friendly lifestyle website with her friends. The house she lives in is powered by Bullfrog renewable energy.
She does not have a car and uses a bicycle to travel around Toronto. But she uses a car to travel to LA as it is a difficult town to cycle in. In the year 2021, she also participated in a video to stop logging the last and the oldest growth rainforests across the province.