A paralegal is an extension of a lawyer working on a certain case. A paralegal does anything a lawyer needs to move the case along for the benefit of a client. The only thing a paralegal can't do is be on their feet in a courtroom speaking to a judge.
Every paralegal out there is in search of a certification program, and in that search, you tend to forget to see if that program is ABA or American Bar Association approved and accredited program. To all of you paralegals looking for certification this is an important first step because any serious law firm you are applying for will require you to have an ABA-accredited program certificate.
There are a bunch of great places you can get your certification and the paralegal certificate you are looking for is closer than you might think.
Now let's get back to the topic, with a slight deviation if you will allow us. Most of you probably watched the show called Suits. The lawyer hot shots with a billion-dollar law firm smacking everyone down. Those that saw it probably love it and know what we are talking about. What we will take from that show is the role Meghan Markle played. Rachel Zane was a paralegal at their law firm and on several occasions, she stated that she knew more about everything regarding the law than any one of the dozens of fresh out-of-Harvard law school trainees that her firm hired.
To be perfectly honest she wasn't wrong and we all know that paralegals do know more than first-year associates because they are a crucial link between a case and a lawyer that was assigned that case.
In that show, you saw Rachel do whatever it took to make the case-appointed lawyer win and it included late nights, research beyond imagination and other things, that we might exclude for now for the reason of directors' fiction and drama the show needs.
So, after this brief deviation from reality, we will return to ask you, do you believe that being a paralegal is something worth fighting and are there any reasons that you should get your certification?! The answer is yes and the reasons for that are:
1. You want to become a lawyer
If you want to be a lawyer, becoming a paralegal first, with certification, is something that will work for most people. This is pretty helpful and it will only be a benefit and nothing less. With a year or more of meaningful law fieldwork and experience as a paralegal and going to study as a lawyer, you will have a lot less hard time in school, and since paralegal work is work experience in the law field you only get a bonus along the way.
2. A certified paralegal will get more involved
Depending on the firm you apply for and plan to work for your certification can have a big difference in the work you do. As we mentioned the scope of work paralegals have is big and it can be anything from answering emails, booking courtroom dates, finding judges to actually preparing the case, helping with motions, writing analyses and so much more. Now whether you have or don't have a certification may limit you on what you will do and how involved in the process you may be so there is another reason to get it.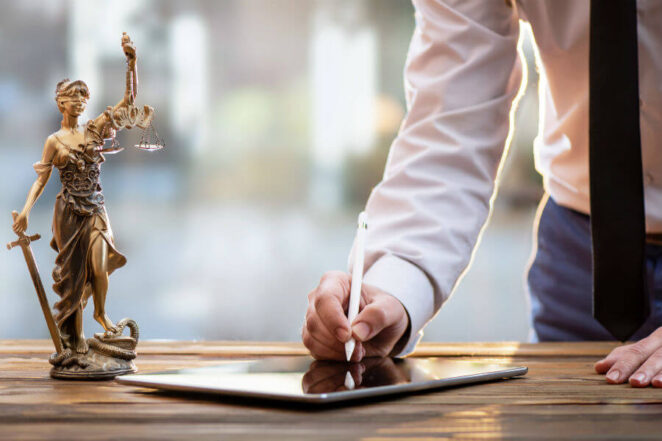 3. Flexibility
Becoming a paralegal means you will have some flexibility as well. It's not all work and no fun. You can be flexible with the field of law that interests you the most and you can be flexible with the work hours, fees and clients. You are there to help other lawyers with their cases but you also have the freedom to do you. You can focus yourself on a specific branch of law, like criminal for instance, and you can choose how you work, with whom you work and for how long. That is after you become an independent paralegal, of course.
4. Be the one that will bring the change
Law is complicated and frightening on its own, there is no need to add any much confusion or fear to it. Being a paralegal, you can make a difference by being there to simplify and explain things, and walk them through everything but above all, you can financially help people. Law is expensive and you as a paralegal can help others navigate the system in the best way possible and get the righteousness they deserve. This is not something to overlook and this will bring you the most joy, next to winning a case of course.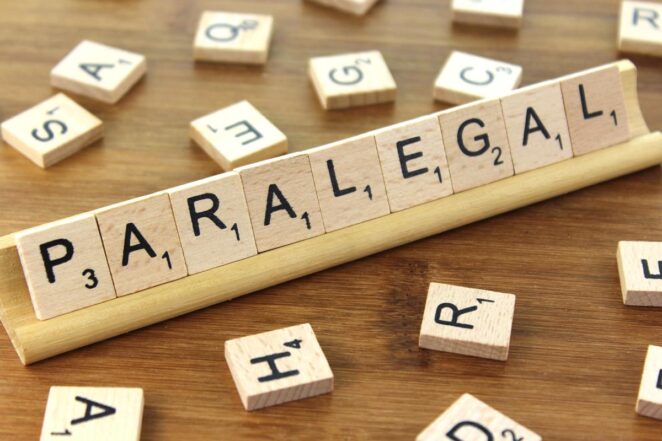 5. If you like challenges this is the right path for you
Paralegals are mostly misunderstood and by most they are nothing but glorified secretaries to the lawyers leading the case. What they don't know is that paralegals are so much more, as we already explained, and they are constantly growing and expanding with the law. Law, like medicine, is ever evolving and you always need to be up to date with everything. New laws, new precedents, new skills and objects to tackle. There is a lot to law and paralegals are right up with lawyers when they need to learn and go through all that.
6. Recognition and the ways to advance further
Career progression in the paralegal sector is possible with hard effort and exceptional experience. Your business or agency may advance you to the positions of paralegal director, litigation support manager, or paralegal supervisor, which come with a higher income and more responsibility. This is a field that will always open doors to you and always offer something new.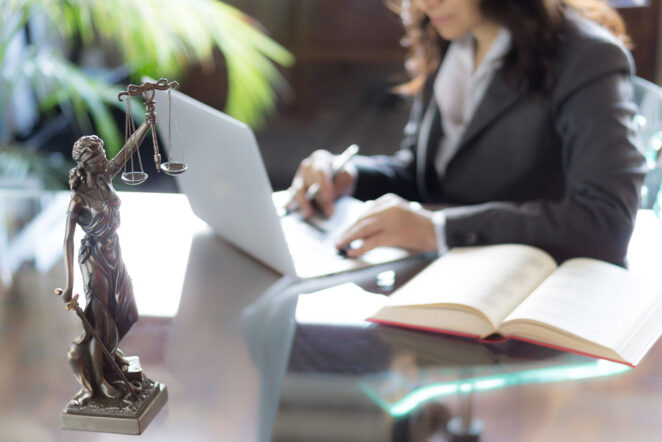 This is no place to feel like you are in a rut, you can feel bored and like you are doing absolutely nothing. Highly stressful, evolving, demanding, pleasing line of work and all of this can be yours if you get a job as a paralegal and if you get your certification along the way.